Centerpieces help bring event decor together and draw attention to the tables in a beautiful way. Depending on the type of event (wedding, corporate, charity, social), there are many different types of centerpieces, and some you can even make yourself!
1. Flowers + Sticks
This tall, eye-catching centerpiece has a mix of greenery, flowers & sticks all inside vases that help give even more character to the room. Some of the tables also have shorter pieces to help balance it out.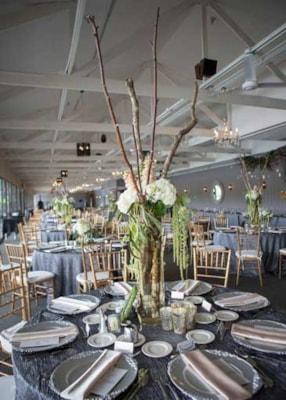 2. Short flowers with a pop of color
This green & red look with the warm candles would be perfect for a holiday or winter event.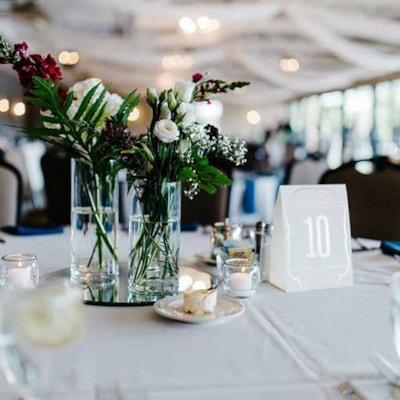 3. Tall vases with white flowers
These white flowers add an elegant look to the room & can be easy to copy.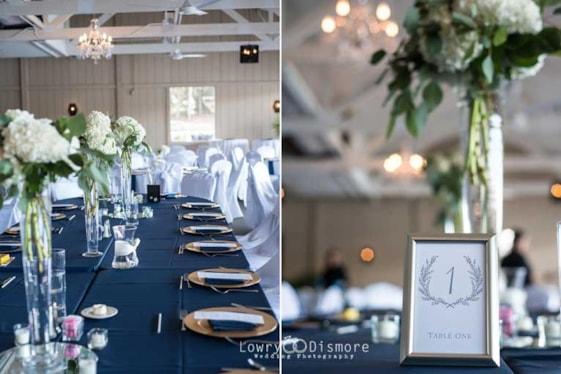 4. DIY Flowers + Bottles
This is an easy DIY. Find clear glass bottles & glue your choice of fabric or paper. Next, add flowers & voila! It's the perfect look for a baby or bridal shower.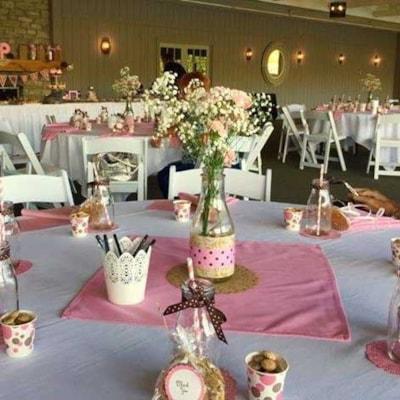 5. Rustic Chic Lantern
This look worked wonderfully in our rustic chic lodge for a summer wedding reception. Depending on your choice of flowers, it can be created for any season.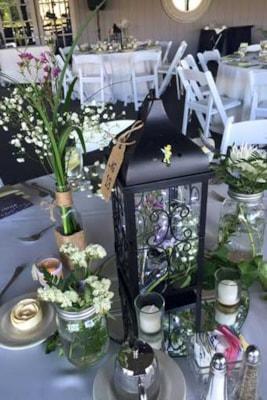 6. Spray-painted bottles + Flowers
This cluster of bottles with flowers can be inexpensive but looks elegant & chic. We love how the gold matches the cake at this wedding.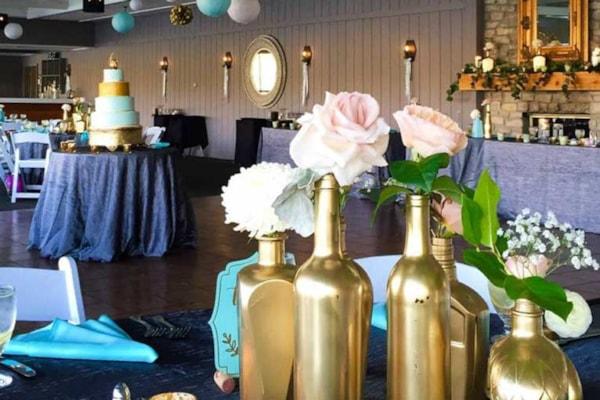 7. Floating Candles
This may not be a new idea, but the way you arrange them & what's added to the centerpiece can make it more original. Try using multiple glasses, varying in size & feel free to get creative with flowers or greenery.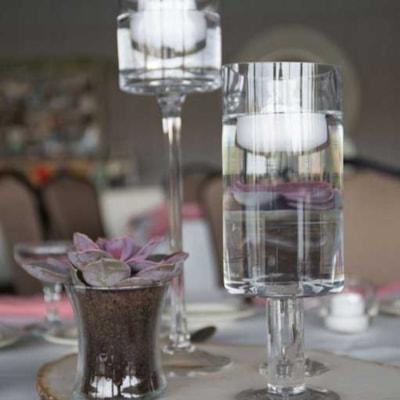 8. Contrast
You can use contrast in many ways, but we love the two types of flowers used here. Each is very unique and adds a different look. A pop of color could also be added, but the all white look with the purple lighting is very elegant.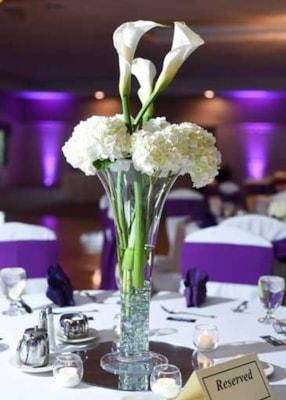 9. Circular
These flowers arranged as a sphere is eye-catching, and we adore the extra beading dangling from the vase.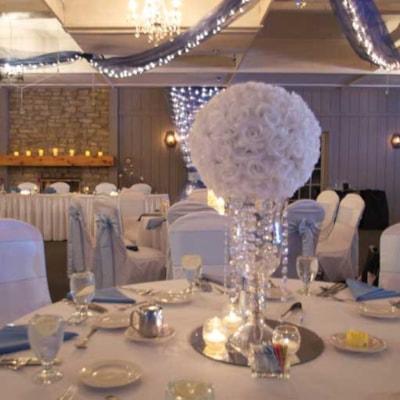 10. Smaller can be better
We love the look of this short arrangement. It looks beautiful against the sparkly tablecloth.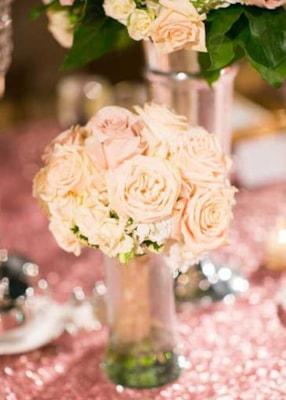 Planning your own event? We have several spaces at The Willows & would be happy to discuss your event needs. Call us for more information: 317-251-2628
Related Topics: Wedding Receptions, Charity & Fundraising Events, Corporate Events, Event Décor, Fundraisers, Nonprofit Events, Social Events & Parties, Tips for Planning an Event