Whether you're interested in a classic, traditional, rustic or contemporary event, the Willows will meet your every need. We have 4 unique event venues in 1 location: Ballroom, Lodge, Cabin & Patio, and Gardens.
The Ballroom
The traditional atmosphere is perfect for everything from weddings to corporate events. The sophisticated decor of the ballroom includes pendant chandeliers, built-in bars with granite tops and gorgeous fireplaces that frame the room.
Our private patio spans the length of the building and sits quietly on the lakefront, allowing your guests to enjoy the beautiful scenery.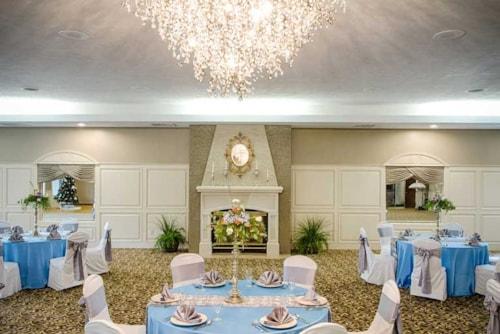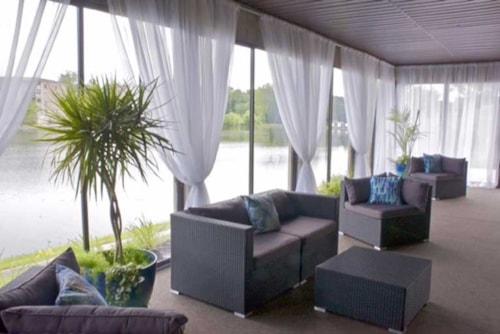 The Lodge
If you're looking for an event venue where fancy meets chic, the Lodge is the spot for you. Complete with an outdoor Terrace, a deck over the lake and an outdoor fireplace, the 5,700 square foot space is a unique blend of cozy, fancy, and rustic elegance.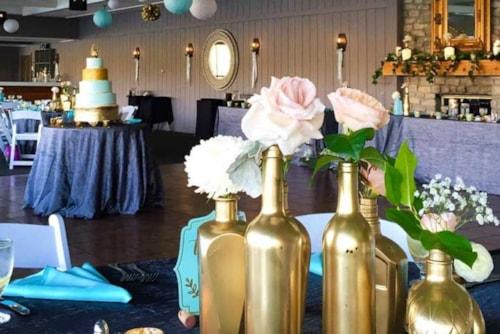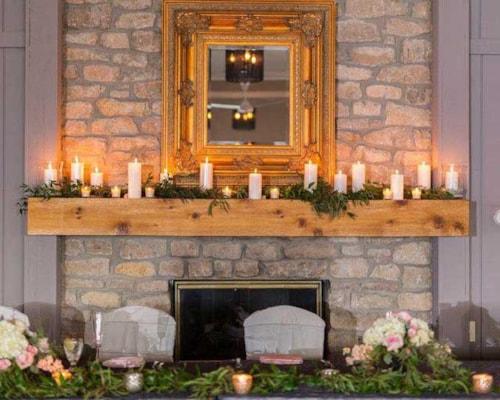 Cabin & Patio
The Cabin and Patio are adjacent to the Lodge and may be used in conjunction with the Lodge for a dressing area, private den or separately for small meetings and receptions. The Cabin opens onto a 28 x 50 ft Patio, which includes stone fireplaces and seating to create an outdoor setting overlooking the lake.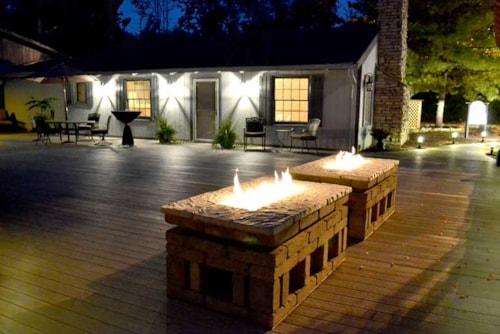 Gardens
The charming and quaint Gardens at the Willows allow you to have your dream outdoor ceremony, which can be followed by a reception in our Lodge.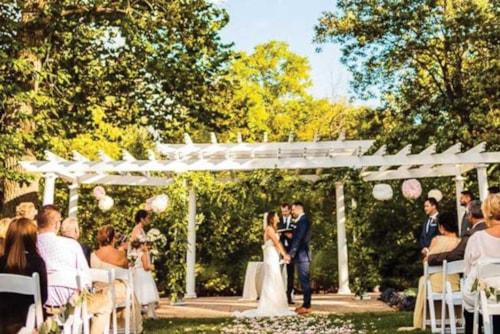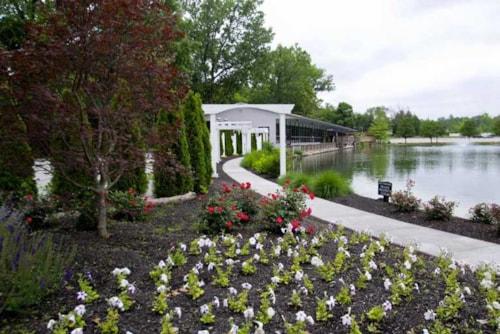 Interested in learning more about our event venues at The Willows? Contact us!
Related Topics: The Lodge at The Willows, Lakefront Garden at The Willows, The Terrace Garden, Ballroom, Garden Wedding Venues, Lakeside Wedding Venues, Outdoor Event & Party Venues, Unique Venues, Event Venues