An outdoor wedding can create a special atmosphere with the help of an ocean breeze or even the simplicity of your own backyard. Here are some helpful tips to think about when planning your dream outside wedding ceremony or wedding reception.

Location
Where do you see your dream wedding? Maybe it's a destination wedding on a beach, or maybe you would prefer a quaint garden wedding with a woodland view.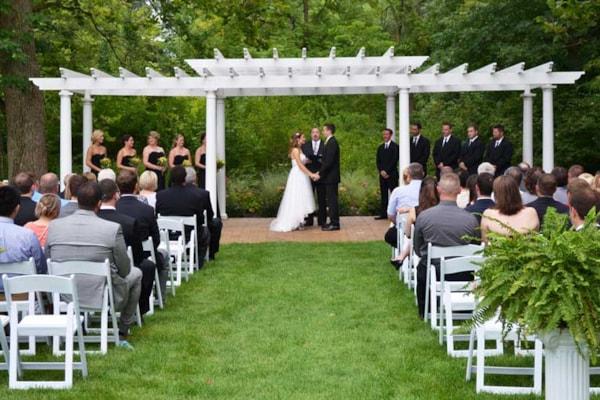 Either way, choose a location that suits your personality while also keeping your guests in mind.
In addition to a traditional ballroom, a cabin/patio area, and a rustic lodge, the Willows offers a garden location that has views of both woods and a lake.
Keep guests comfortable
Plan for the weather. If you choose a summer wedding in a location that is typically warm, provide your guests some ways to stay cool. For example, consider making your wedding program a fan, or provide cold drinks for guests as they arrive. Another option would be having a tent with fans inside.
Décor
Utilize nature around your location to help with your décor. Depending on the location, try to incorporate seasonal flowers or use strings of lights/lanterns in the trees. Another option would be adding a trellis to your event to focus the ceremony on the bride and groom.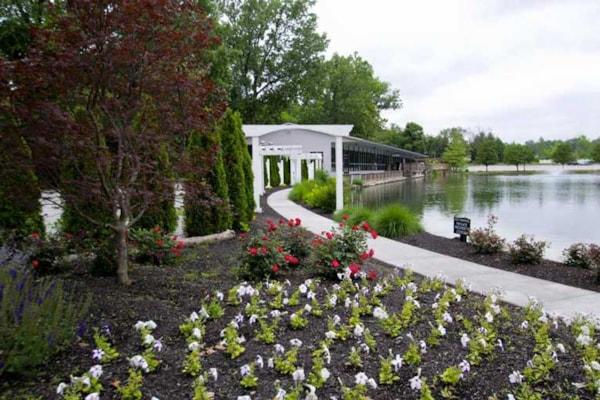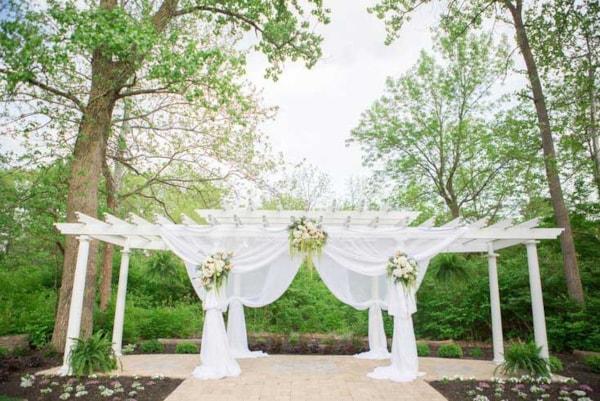 Backup Plan
In case of rain or bad weather, it's important to have a backup plan for outdoor weddings. Many couples choose to have the reception inside after an outdoor ceremony. A tent could be another option to add shade and shelter.
Food & Drinks
Think about the season and location while deciding on your food and drink menu. For a summer beach wedding, consider lighter, fruity drinks and small finger foods or salads. For a cooler fall wedding, consider serving warm drinks such as apple cider or mulled wine and add an apple appetizer or dessert.
Related Topics: Wedding Receptions, Weddings, The Terrace Garden, Lakefront Garden at The Willows, Wedding Ceremonies, Outdoor Weddings, Outside Weddings, Best Outdoor Wedding Venues, Outdoor Wedding Reception, Outdoor Wedding Venues, Garden Wedding, Lakeside Wedding Venues, Wedding Décor