Giving thanks is something we feel very strongly about at The Willows. We are blessed to have the best jobs in the world that allow us to be a key part of each client's important day. Whether it's a wedding, nonprofit gala or corporate event; we are honored to ensure every detail is attended to and to make the event delightful and memorable.
Giving Thanks Extends into 2019
This year, we're doing more than just thinking of our treasured clients over the Thanksgiving table or other holiday meals. We're thrilled to announce we are offering a special incentive to thank clients for their support and celebrate the holidays! For anyone who books an event for the first quarter of 2019 (January, February or March), the Willows is offering half-price room rental on the weekends. Planning a corporate or nonprofit event during the week? We will discount your audio-visual (AV) package!
Planning Your Next Event
Looking to host a client appreciation event after the holidays in The Ballroom? Contemplating an intimate, cozy wedding or just realizing you are running out of time to plan your first-of-the-year corporate retreat in The Lodge? This is the time to call us and reserve your first quarter dates.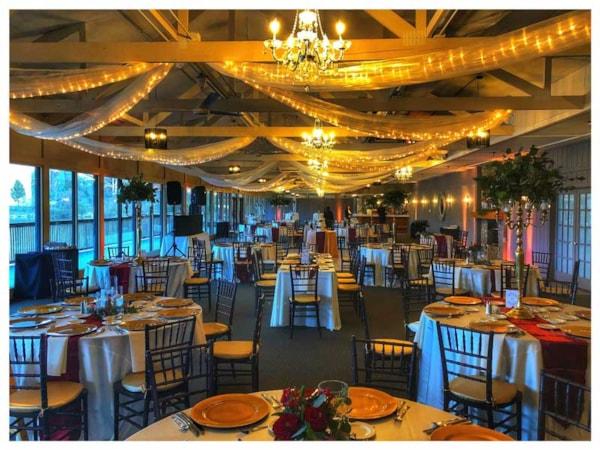 Our exclusive caterer, Crystal Catering, will help you plan the menu and leave your guests' mouths watering. Crystal Catering keeps up with all the culinary trends and will delight your guests' senses from the cocktail hour through the midnight snacks.
The Willows' seasoned staff will take care of all the other details. You will experience the best that our concierge planning has to offer and no one will guess that you didn't plan every little touch a full year in advance.
Don't delay, dates are filling up fast! Contact The Willows through our website or by calling 317-251-2628. Just mention the code THANKFUL to receive your discount.
The Willows staff members want to tell all of our present and past clients just how thankful we are for your business, not just during the holiday season, but year-round. Our clients truly grow to feel like friends and we look forward to working with you again. We're excited and ready to help you create more fantastic memories in the future!
Related Topics: The Willows News, The Lodge at The Willows, Ballroom, Catering & Culinary Trends, Corporate Catering, Corporate Events, Charity & Fundraising Events