Jumpstart creativity by taking your team out of the office in the upcoming year. Companies across the Circle City are currently polishing presentations on what went right in 2018, planning their 2019 budgets, and setting goals. If you want your team to shine and channel its creativity, it's vital to embrace a change of scenery.
"A successful off-site (meeting) can align executives, galvanize corporate performance, and strengthen the company's position," according to Bob Frisch, who authored an article on the perks of meeting remotely for the Harvard Business Review.
Picture your team gathered around the office's conference table, tackling its long-term challenges while still tied into work email and as other coworkers pop in to ask quick questions.
Then instead picture them in a warm setting, surrounded by old-growth trees and a lake, tuned in and listening to each other's ideas. You can make that happen at The Willows, where our gorgeous lake and forested area are the backdrop for your team's greatness. Food from our exclusive provider, Crystal Catering, will be a highlight of the day – a time out where your team can break bread together. Think Thai-style shrimp rolls and chicken breast with apple stuffing topped with a white calvados cream sauce instead of boring boxed sandwich lunches.
Jumpstart Creativity in a Variety of Settings
Team Brainstorming and Goal Setting – The Lodge
For a more nature-infused, intimate setting, your team could huddle at The Lodge. The team will be surrounded by vintage chandeliers and will be relaxed by the view of a 13-acre lake in the background. The 5,700-square-foot building also offers a walk out area with an outdoor fireplace to soak in the views and really get a break from all that brainstorming.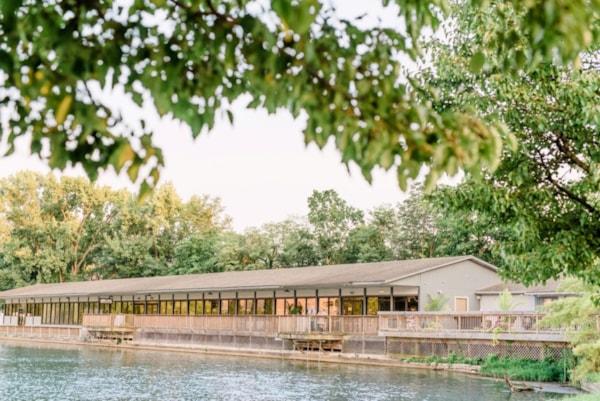 Company Holiday Party or Annual Meeting
If your event is a larger affair meant to congratulate colleagues on a great year and lend guidance for the year to come, The Ballroom would be a better fit. This more formal room offers rich wood tones, textured fabrics, breathtaking pendant chandeliers and gorgeous fireplace. A private patio spans the length of the building for when team members need a breath of fresh air during breaks.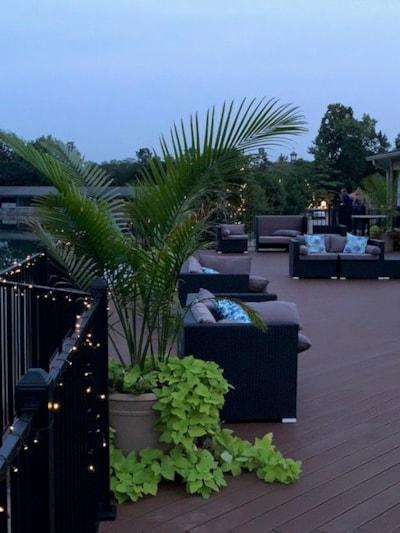 Professional Corporate and Team Coaching
Bring in outside coaches who specialize in helping teams communicate better, focus on presentation coaching or work through trust-building exercises that help foster team goals.
"We specialize in corporate gatherings of all sizes," said Shawn Schilling from The Willows. "Our whole mission is to make your meeting a success. We love feeling that we played a part in helping your business move forward and meet corporate goals."
So for your next business meeting in the Indianapolis area, think outside of the office to jumpstart creativity. It will give your team time to bond and rejuvenate away from the everyday stresses of their desks. Early 2019 dates are going fast, so contact us now to reserve your date and let us do all the rest of the planning!
Related Topics: Corporate Events, Ballroom, The Lodge at The Willows, Lakefront Garden at The Willows, The Terrace Garden, Holiday Parties, Catering & Culinary Trends, Corporate Catering, Outdoor Event & Party Venues, Corporate Retreats