New Year's Eve will be here before you know it. Now is the time to start thinking about how to spend your New Year's Eve and New Year's Day. Why not start planning the ultimate soiree now?
Fabulous Food
When planning your menu, don't forget to take food allergies, dietary restrictions and preferences into account. Did you include vegetarian and vegan options? Gluten free desserts? Thinking through these items can truly make all the difference in your guests' enjoyment!
New Year's is all about glamour. You want your food to not only taste delicious and be accommodating to different dietary needs, but look amazing.
Presentation, presentation, presentation. Fluff your food table and take a little extra effort to make it high-end and special. Use extra tablecloths and small boxes to create height and texture. Swap out your trays for silver. Going for a rustic touch? Use wood or baskets to add interest to the table.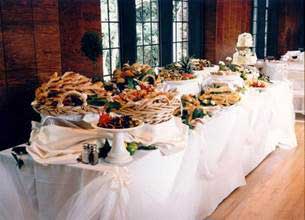 You should also rent or purchase a small silver food warmer (called a chafer in the catering industry) to hold your hot food. This will add a touch of professionalism to your food presentation and also allow you to take some time to mingle with your guests.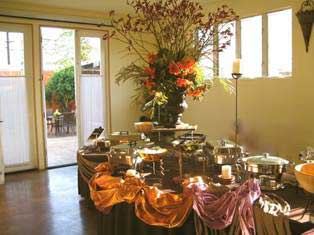 Go beyond boring beverages
Specialty drinks are all the rage right now. Spice up your bar with Candy Cane martinis, Jingle Juice, an Ornamentini and Very Merry Berry Margaritas.
Guests love to try these out-of-the-ordinary drinks. Renting some martini or margarita glasses from a store like A Classic Party Rental is surprisingly affordable!
The ultimate New Year's party fail is not having enough bubbly on hand. Invest in multiple bottles of champagne to pop at midnight! Doing a New Year's Day open house or brunch? Get some orange juice to make mimosas. For an easy twist, put pomegranate juice and seeds in each champagne flute to mix with the bubbly.
New Year's Entertainment
A great host or hostess prepares for every eventuality. Ideally, the guests will spend time chatting and laughing. But, you also need background music and visual interest.
Hire a musician, DJ or magician to perform for a bit. Look up the high schools near you with a state championship show choirs, call the choir director and ask for a recommendation for some teens that might be able to perform!
Another activity option – have everyone put down one thing they were thankful for in 2017 or make predictions about 2018. You can read them out loud and try to figure out who gave each answer!
Party options
Don't want the stress of planning your own party? Plan to attend the Bullseye Event Group's Texans vs. Colts Tailgate on New Year's Eve at The Crane Bay. There's still plenty of time to get tickets.
Of course, the best way to host an awesome New Year's Party is to leave it to the professionals! Contact Crystal Catering, The Willows or The Crane Bay about New Year's Eve or New Year's Day availability.
Cheers to an incredible 2018! Happy New Year!
Related Topics: Holiday Parties, The Lodge at The Willows, Ballroom, Indianapolis Ballrooms, Indianapolis Banquet Halls, Catering & Culinary Trends, Social Events & Parties