Updates have been completed at The Willows! This year we decided it was time for a fresh look in The Ballroom. It hadn't been that long since our last full renovation. However, The Willows is committed to consistently upgrading its event and banquet spaces so that guests have the most beautiful venue and freshest look possible for their weddings, corporate events and galas.
Updates: New Carpet
First on the agenda: carpet! As anyone who has ever tried to update their home knows, it's no easy task. Looking through carpet samples can be overwhelming! Now consider that our floors have thousands of pairs of shoes on them every year. Durability is just as important as beauty. We need carpet that won't show traffic patterns or spills and that can withstand the constant cleanings we perform.
We also host a variety of events throughout the year, each with their own color schemes and decorations. That's where versatility comes into play. We need a neutral, but one that is memorable and timeless. We finally found the perfect carpet that met all of these requirements!
Step one was to rip up the old patterned carpets.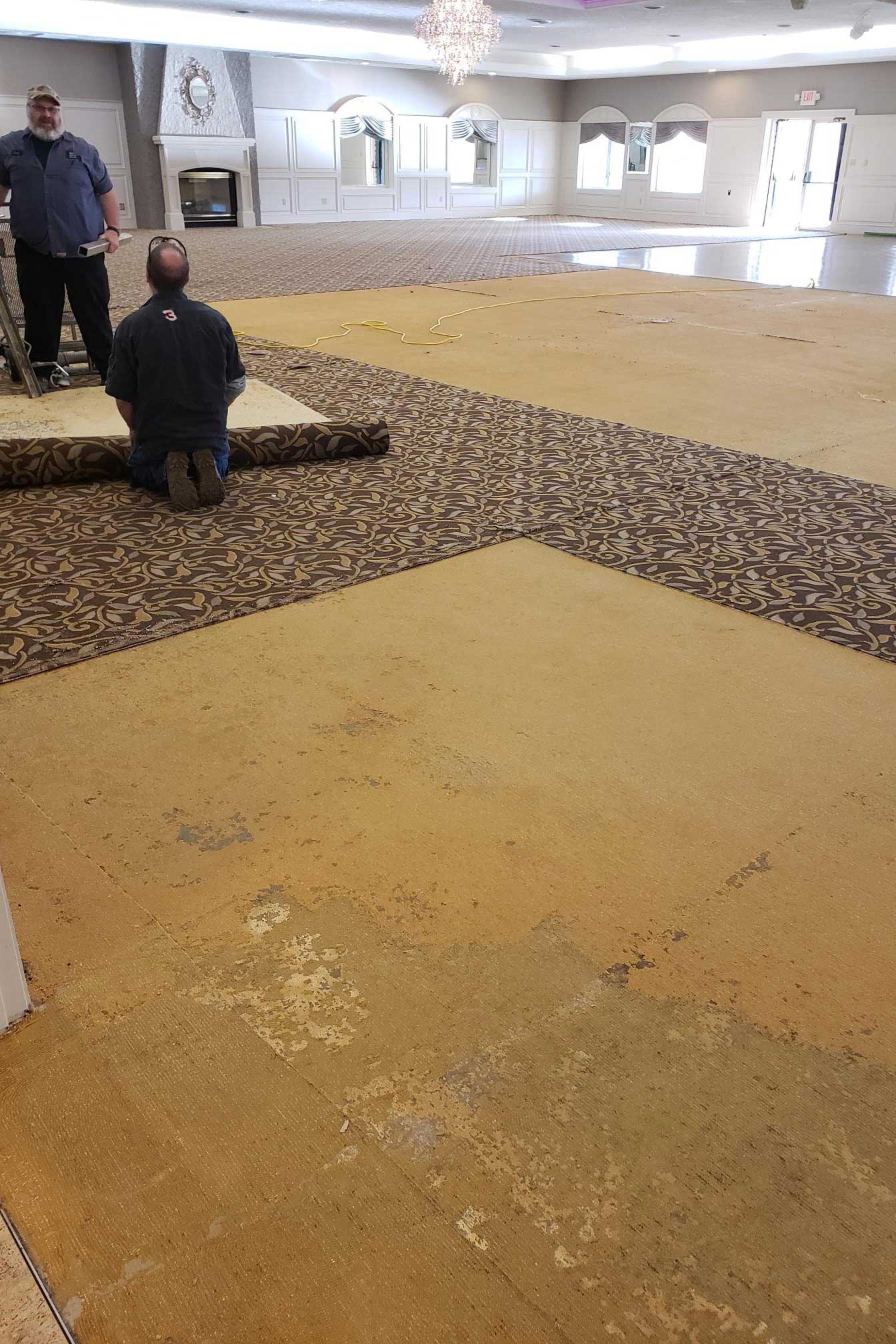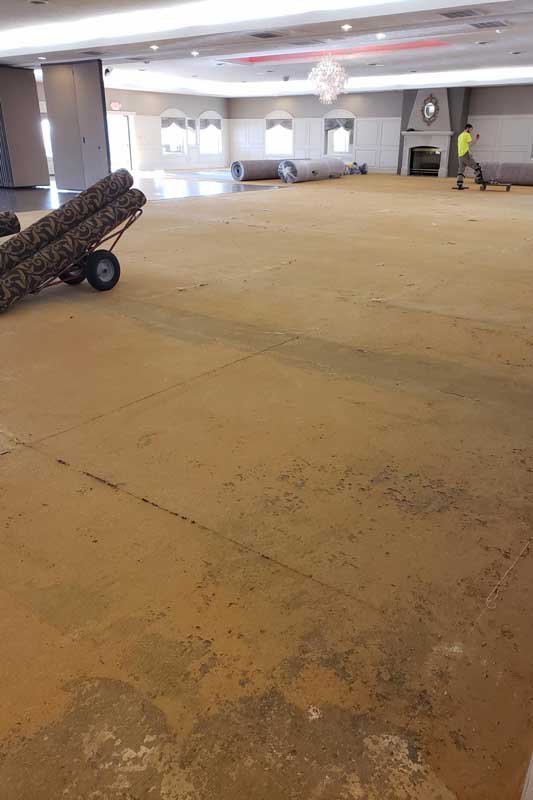 Then we put the new carpet down in the vast ballroom space. You can see how it really freshened up the room!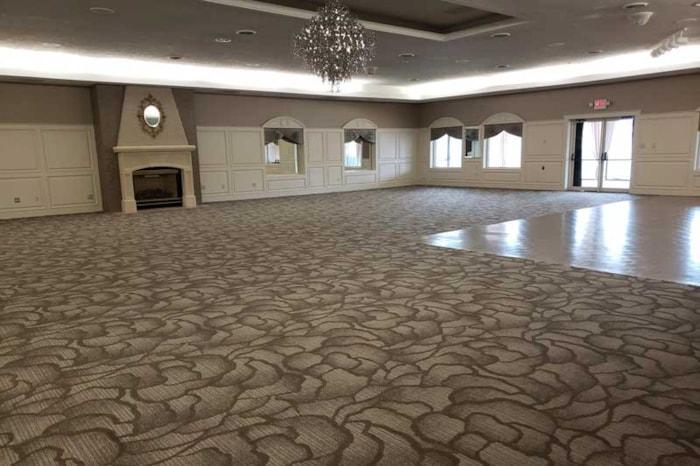 Once the new carpet was down, we were able to see how the updated space looked with different styles of chairs and tables. Everything seems much fresher and brighter!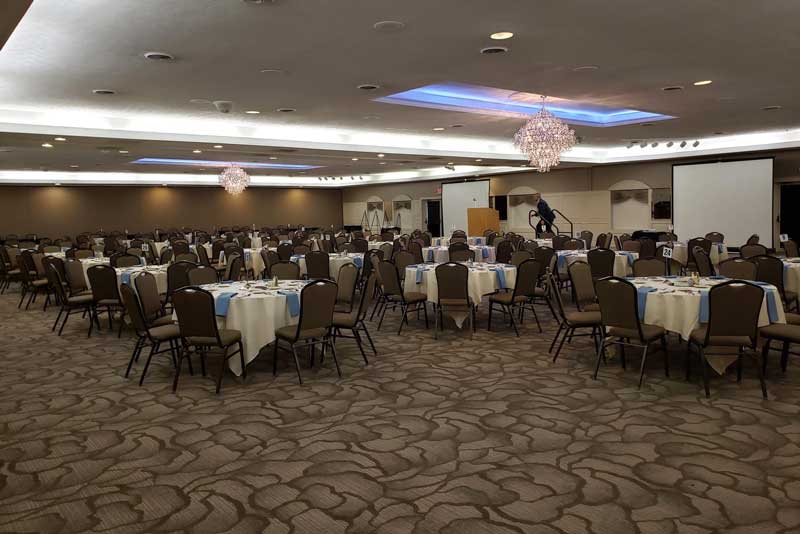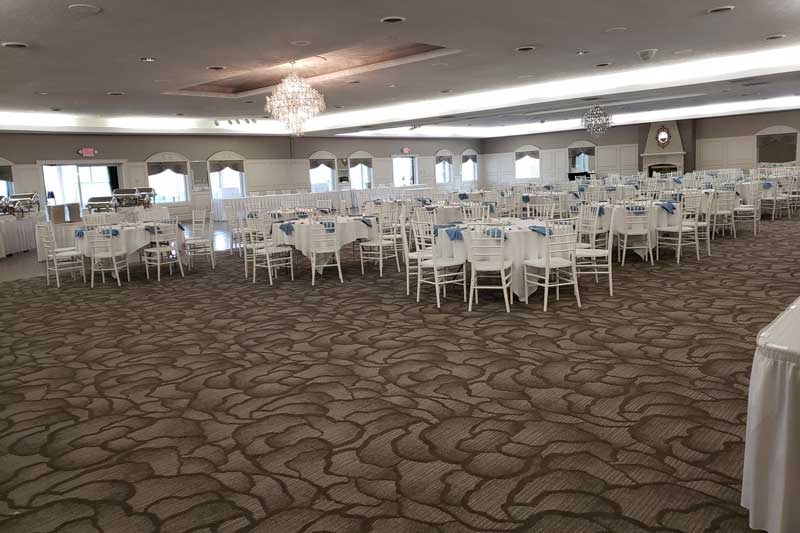 Refinished Dance Floor
The carpet wasn't the only flooring in the Ballroom to get an update. We also refinished the dance floor so that it gleams!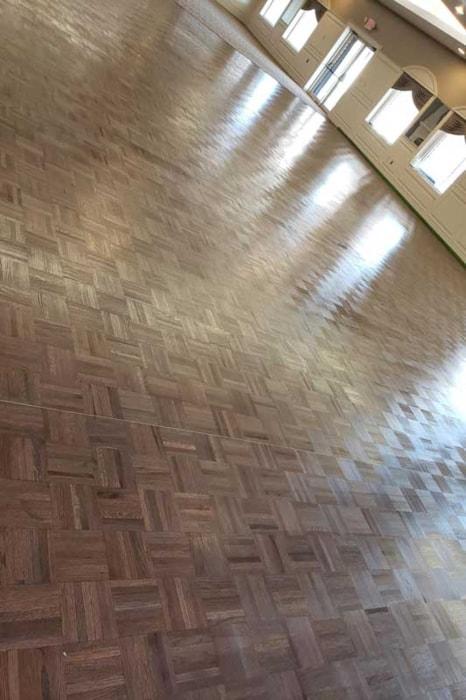 The years of dancing shoes, people doing the worm and spilled drinks had started to dull the floor's luster; so we invested the money and time into completely renovating and refinishing the dance floor. Now, everything is brand new and ready for a new crop of dancers!
Why undertake these updates when the former carpet and dance floor weren't that old? The Willows is committed to ensuring the highest quality experience for guests, from the floor to the ceiling to the service to the food. You know you can count on our venue and staff to wow at your event! Want to see the changes first-hand? Contact us!
Related Topics: The Willows News, Ballroom, Indianapolis Banquet Halls, Weddings, Corporate Events, Charity & Fundraising Events, Northside Indianapolis Venues