Choosing your table decor for your wedding reception can be difficult, as there are so many options. Here are some tips to think about when deciding which plates, napkins, and centerpieces you would like.
Add height
Add height and dimension with taller centerpieces. Get creative and alternate between 2-3 centerpieces that vary in height.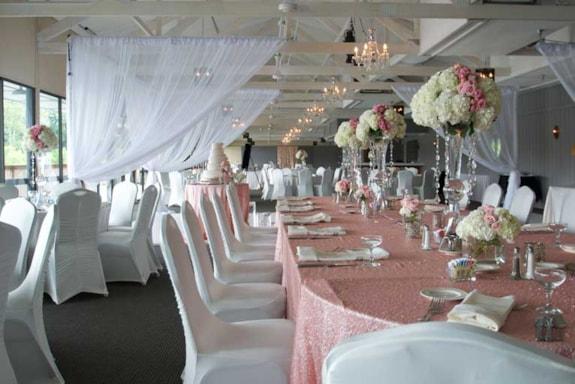 Accent color
Add an accent color to your tables by adding gold chairs, for example. They can really bring the room together and even make the centerpieces more noticeable.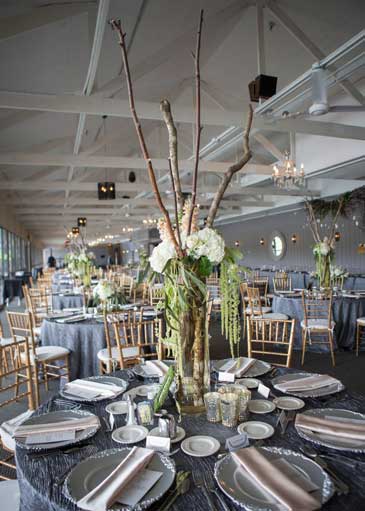 Texture
Add napkins, plates, or tablecloths with a different texture to give the tables a nicer look. Be careful not to add too many different patterns/textures though.
Head Table Distinction
It can be fun to add some distinction to the head table by the placement in the room or adding special decor. Some examples include: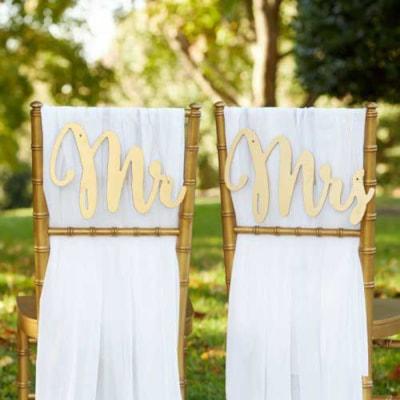 Two-tiered head table (Photo taken at Crane Bay Event Center)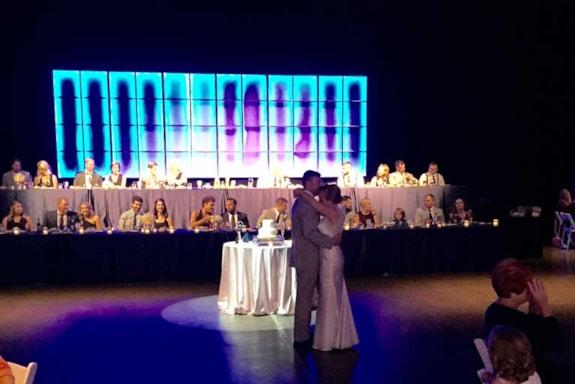 Centered head table & cake table (Photo taken at Indiana Roof Ballroom)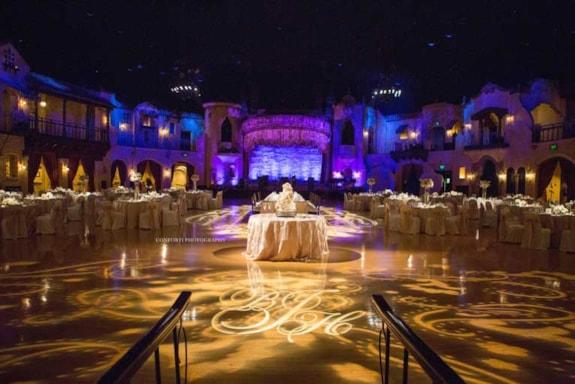 What are some of the best table decor ideas you've seen at wedding receptions? Tell us! @TheWillowsIndy
Related Topics: Weddings, Wedding Receptions, Tips for Planning an Event, Wedding Décor, Planning a Wedding, Wedding Ideas & Inspiration