It's full-on wedding season here in Indiana and we can't way to see all of the gorgeous events at the Willows this summer. And with Wedding Season, comes Engagement Season. A lot of people will be popping the questions over the next few months and once they do…Bridesmaids!
I've had the pleasure of being a Bridesmaid in my fair share of weddings and have been asked to join my friends on their big days in a million different ways. From a cookie, a phone call, a sweet letter or a box full of memories, there are a million different ways to ask your special gals to be your maids.
So below are 10 Unique Ways to ask "Will You Be My Bridesmaid?"
1. A Robe
This is the perfect gift that can even transition into a wedding day accessory! Give each Bridesmaid a personalized/customized robe that they can not only wear every day, but also on your special day. You can even get a picture of all your bridesmaids getting ready in their cute robes the morning of your wedding day.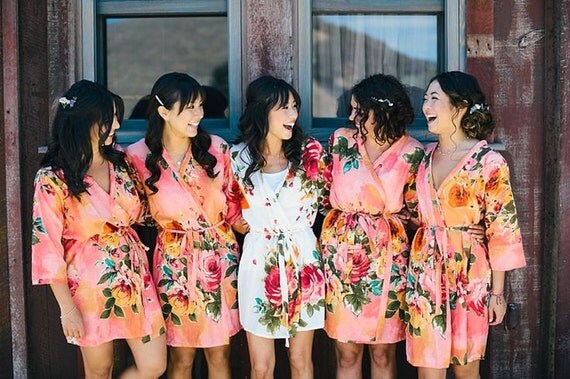 2. Essie Nail Polish
Another cute idea is to find a pretty Essie Nail Polish with a fun name that reflects your friend and/or your relationship. Include a cute note about why you want them to be your Bridesmaid as well! For example, the adorable "Meet Me at the Alter" would be a perfect pink to wear on your big day or any day of the week.
3. Decorated Bridesmaid Cookie
Need a sweet way to ask your friends & loved ones to be a part of your big day? Why not ask them with a delicious and cute cookie? My best friend asked me to be her Bridesmaid with an adorable cookie in the shape of a bridesmaid in a pink dress – and of course I said YES! I was also a horrible Bridesmaid and ate my other friends Bridesmaid cookie, as well as mine, on the drive back to Indy (I was delivering her just the cookie, not the question. She'd already said "yes"). They were too cute & sweet to resist.
4. Picture Frame
Frame a picture of you and your Bridesmaid or even include a sweet card in the frame that asks them to be in your bridal party. They can keep the frame and use it to frame a picture of the two of you from your wedding day or bachelorette party. A simple frame will allow your Bridesmaid to utilize the frame in her home without it going to waste!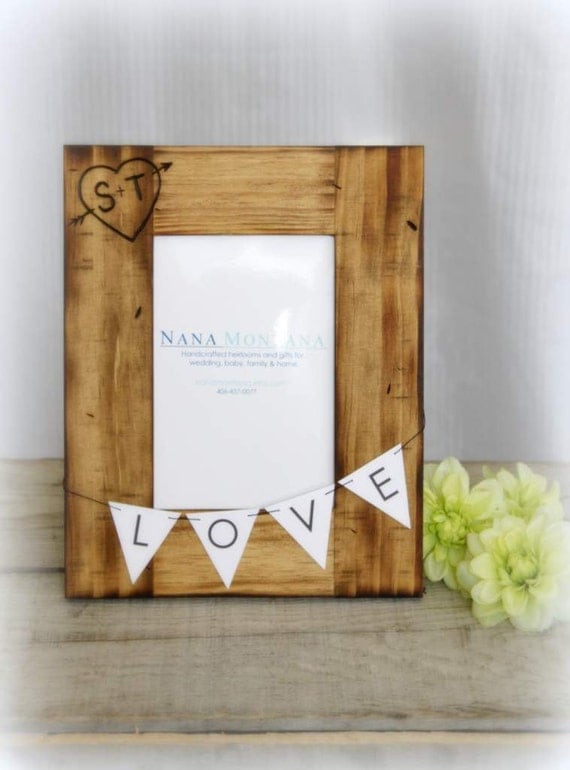 5. Personalized Bottle of Wine
When my sister asked me to be her Maid of Honor, she gave me and all of her bridesmaid a bottle of red wine that is actually called "Bridesmaid" and included a really sweet and personalized note with each bottle. If you don't like this specific type of wine – you could create custom labels for you favorite bottle of red or white and give that to your Bridesmaids.
6. Infinity Knot Ring
Give your Bridesmaids this cute Knot Ring and say "I can't tie the Knot without you." They will be sure to say yes! You can find really cute options on Etsy and customize the size, color or even the amount of rings you give each Bridesmaid.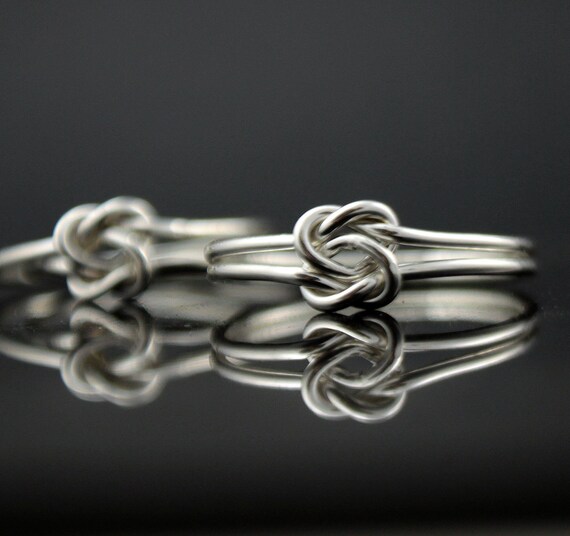 7. Pearls of Friendship Necklace
The Pearls of Friendship necklace from Dogeared is the perfect necklace to give each of your Bridesmaids to not only wear on your special day, but as a reminder of why they are important to you! With a personalized note or card its a sweet & loving way to include them in your big day!
8. Brunch!
Girls love brunch and what better way to get your best friends and loved ones to spend time together and get to know one another! Create personalized place cards for each seat that asks them to be your bridesmaid. The brunch could even be a surprise so they don't know what the occasion is until they sit down!
9. Bridesmaid Box
"Can't Say I Do Without You." Give your Bridesmaids a box full of loving and fun memories from your friendsship throughout the years to express how important they are to you. The box can also be full of "bridesmaid essentials" such as mini champagne or alcohol bottles, sweets, dress tape, nail polish etc. They can save the box to use on your bid day.
10. Ring Pop
You've just been asked the biggest question of your life. And you answered YES. Now, it's your friends & loved ones turn to say yes! Give them this cute box with a ring pop inside.
Related Topics: Weddings, Wedding Receptions, Planning a Wedding, Wedding Ceremonies, Wedding Ideas & Inspiration